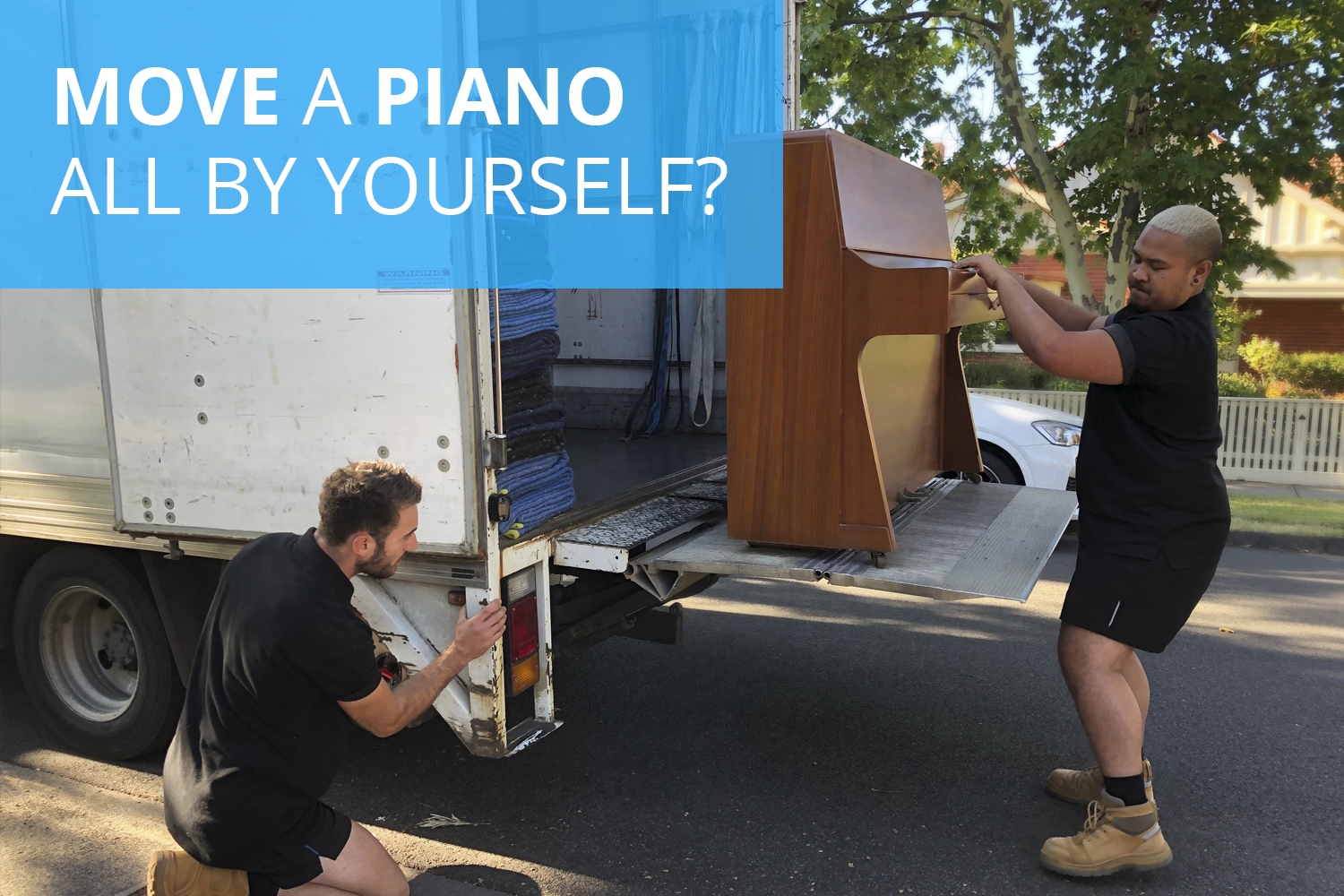 Why Should You Not Risk Move a Piano All by Yourself?
A piano is not just an ordinary piece of furniture. Instead, it's a gorgeous, luxurious and an invaluable piece in one's house. Moving a piano is not a cack walk. Anyone who's ever moved a piano from one location to another must tell you that it's an arduous task which requires expertise, precision handling skills and the manpower. Pianos are one's priced possessions and are very expensive as well as delicate. It's essential to handle the instrument with the utmost care, making professional movers all the more necessary. They may look elegant and graceful but are tricky to move significantly when you are moving from one location to another location. It is heavy, bulky, and delicate. Moving a piano requires an exceptional level of knowledge and care. If you are thinking of moving it on your own, then, moving it without the damaging it or the walls, floors and your back takes careful planning and expertise because pianos are big and bulky (between 300 to 1,000 pounds or more). Because of the expertise involved, the process of moving a piano has found its niche in the moving industry. Now you can easily find expert piano removalists in Melbourne who offer dedicated piano moving services. We, at ProMove Transport, have an outstanding team of trained professionals who specialise in moving pianos. Whenever there's a need for a piano removalist in Melbourne, we are here to help.
What Happens if You Move A Piano Yourself?
Well, moving a piano all by yourself is a risk that you shouldn't take. If you move it on your own, there is no guarantee of how many pieces you might it in. It is too delicate and can get damaged easily. Or it may sustain a scratch that's impossible to hide. It doesn't make any sense to save on piano removals and risk your expensive piano. So, instead of spending thousands of dollars in its repair, better hire a professional Piano removalist. Get some professional help. You won't regret it.
Why is Piano Moving so Tricky?
Moving a piano isn't easy. It requires knowledge, unique handling technique, equipment, gear and right kind of transportation to make sure it's not damaged or scratched during transit. Moving a piano is so tricky because it is heavy as well as delicate. Much heavier than it looks. Some strings and keys can get easily damaged or broken. Hence requires experienced people to move it to another location. They are massive and may not easily get through the doorways. To execute the task, you may need to carry it upright, which is again not as easy as it sounds. If you drop it, it's gone. Even if you can handle the outer parts, the keys and strings inside need to be dealt with utmost care. They are sensitive and requires care and protection during the move. The slightest jerk, weight or pressure can damage your piano.
Hire Professional Piano Movers
If you attempt to move it on your own, there are many risks involved. Moving a piano isn't easy. It is an arduous & strenuous task, and the repair cost is high. Do you want to take the risk with your precious piano, really? Hire professional piano removalist services instead and relax. Whether it is an upright, spinet, concert grand or baby grand, trust ProMove Transport to be your professional piano removalists! We are just a phone call away.

Trackback from your site.