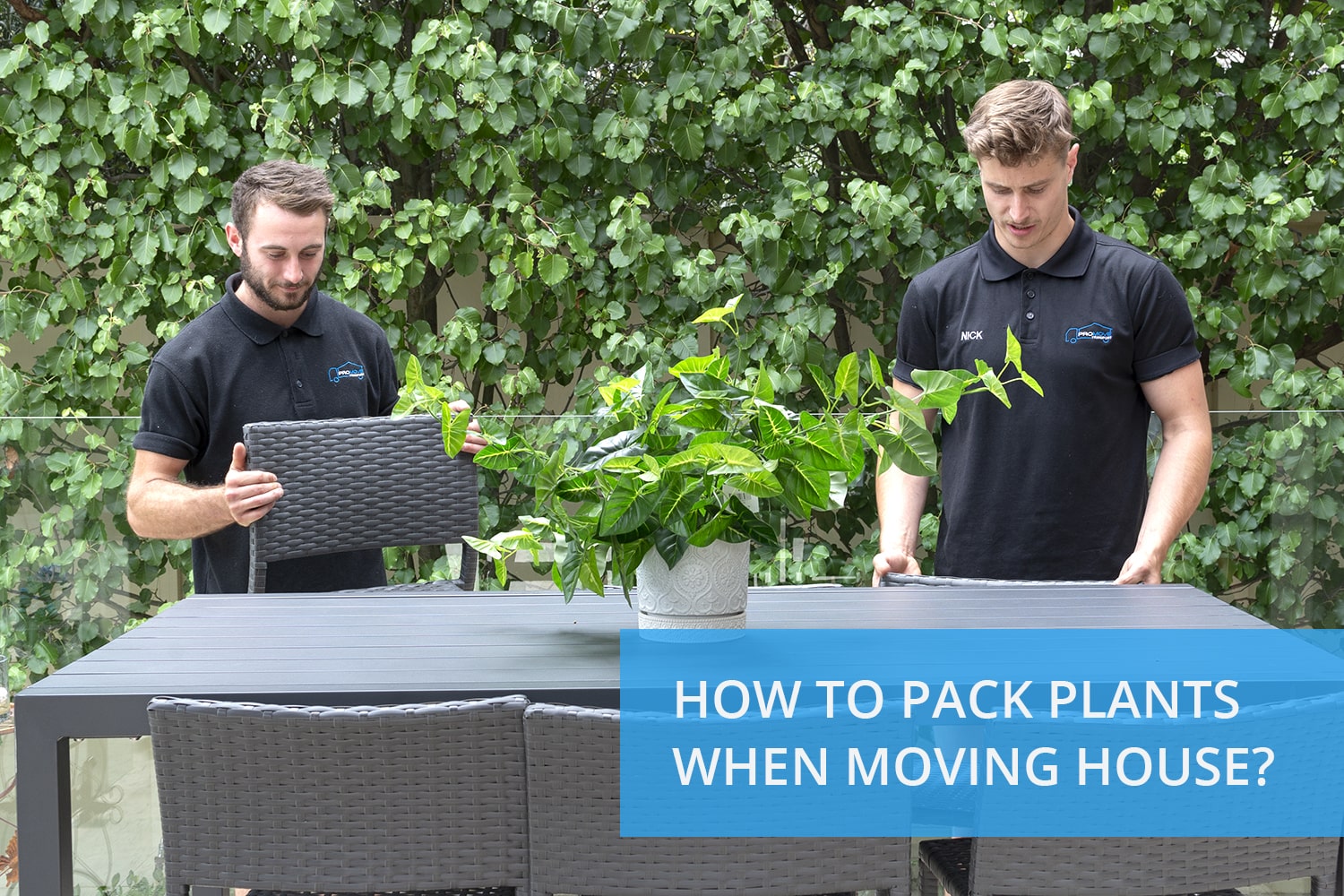 How to pack plants when moving house?
House plants are amazing. They give you a little bit of nature to your otherwise sterile home. A house plant is something to which some may have sentimental value attached, or maybe you have cared and loved watching it grow.
When you're moving house, it's essential to think about which plants you plan to take with you. If you're moving long-distance, you may need to do a little more preparation work to ensure your plants arrive safely. Learn the best practices for transporting plants and how you can take them with you to your new house.
Before you move:
If you plan to hire professional removalists for the more, check with them if they can move plants.
Supplies you may need:
A sturdy moving box for each pot (small boxes are best, so it doesn't move around)
Plastic pots to replace clay pots during transit
Sterilized potting soil
Packing paper or newspaper
Bubble Wrap
Plastic bags and ties
Flea collars
Paper towels (for cuttings)
How to pack plants properly?
Proper packing will ensure your plants arrive healthy and intact. There are a few things you need when packing a plant for travel. Just the usual packing supplies, like boxes and paper, but plants also need specialized supplies.
ProMove Transport is one of the most reliable and affordable removalists in Melbourne, with a wide array of packing supplies such as cartons, boxes, tapes, boxes, etc., to fulfil your every packing need. So, they can provide you with strong cardboard boxes that can then be used to transport small potted plants.
Use the tape to reinforce their bottoms on the outside and place packing on the inside for added protection. So, we can provide you with sturdy boxes made of cardboard to transport small potted plants. Use the tape to reinforce the bottom of the box on the outside and place packing on the inside.
Plants need sufficient air; hence we suggest that you poke holes on the lid and the sides of each packing box So that your plants can breathe. If you wish to relocate some of your garden plants, shrubs, or saplings, we can help you dig them up with the roots and get ready to move. The best way to dig a plant is to water the plant around and then dig a circle around it to be removed with the entire root system.
Place the entire roots in a plastic bag and ensure that the moisture level of the system remains the same until you reach your destination. Add water in between if necessary.
Wrap the clay pots in damp packing paper and ceramic pots with bubble wrap. Create a cushion around the pots to avoid damage. ProMove Transport can provide you with plenty of bubble wrap for that added cushioning. You should wrap/pack plastic pots in dry packing only.
Now, place the packages (Pack Plants for Moving) into boxes and label them correctly before your house removalists could load them into the packing trucks.
Conclusion!
With the right supplies and care, they'll survive the move, no matter the mode of transportation.
How to pack a potted plant
Place a plastic bag over the pot and tie it at the base to keep the soil contained.
Tape the bottom of the box well, then place the plant inside.
Fill in extra space with packing paper or newspaper, so it's secure but can also breathe.
Poke holes in the box to allow for airflow. A few spots on each side will be adequate.
Label the box "Live Plant" and "Fragile."
ProMove Transport is a team of expert removalists who can assist you with packing your plants or any other relocating needs. Contact us at 0433 541 997 to get a fixed price quote!!!
Trackback from your site.