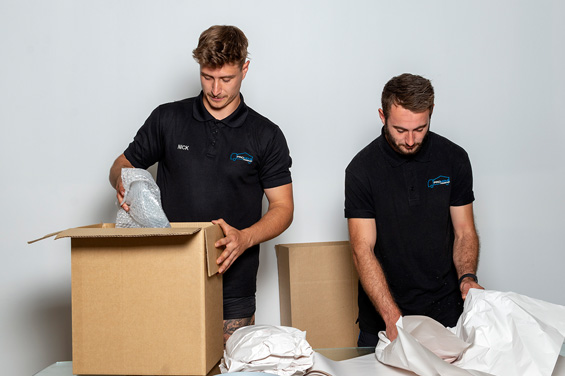 How to Pack Fragile Items for Safe Removal?
There is nothing more heartbreaking than to find out that your delicate and fragile items like crockery and glassware are broken into pieces during the transit. Especially the things that you are emotionally attached to. To make sure that you do not go through any heartbreaks, you must know the best ways to pack these delicate items. Such as crockery, glassware, crystal items and other priced possessions – unless you hire professional moving & packaging services.
Whether moving intercity, interstate or locally in the neighbourhood, packing your entire household and move safely to a new location is an overwhelming task. It would help if you had the expertise, knowledge and experience to move without a glitch. Hiring professional removalists seems to be a sensible and smart move to ensure that all your belongings reach their destination without any damage. It not only saves you a lot of time but also eases the removal process.
What material to use for packing fragile items?
You must pack fragile items in such material which is not just soft but also protects them by providing buffer or a shockproof area around them. The shockproof nature of the packaging material prevents breakage. The best material to use for packaging such items is bubble-wraps, newspapers and strong tapes to secure the newspaper or wrap. Another important thing is the boxes that you choose to pack these items. Make sure you fill the boxes with packing materials to hold them in one place and to make sure they do not move around.
How to ship fragile items?
Before you ship your glassware or any other fragile and delicate item, make sure you pack it in a way that there is no space left for the things to move in the box. Every nook and the corner in your boxes must be filled with packing materials to reduce movement of the items. Use a generous amount of packing tape to keep the wrapping intact and the things from shifting underneath it during travel. You should also make sure you have insurance to cover your fragile items should the worst happen, and something breaks.
How to pack heavy but fragile items?
Before you pack, make sure you have plenty of packaging material with you, because you will need a lot of it to make sure no damage is caused to your item. When you pack an item in the cardboard box, make sure you leave at-least 2-inch space on each side to fill it with bubble wrap or newspaper. This filling acts as a cushion for your box content. Make sure that the box is strong enough to hold the heavy item safe inside. In case you are not confident of your box strength, double it up.
How to protect mirrors during the move?
To make sure that your mirrors are safe during the transit, you can use a robust, customised cardboard box for your mirror to act a protective layer. Another way to safeguard a mirror is to use painter's tape to secure the mirror face. Use bubble wrap and brown packing paper to create a cushion around it. Label the box as fragile or handle with care.
How to pack pottery for safe moving?
Just like any other fragile item, you can use bubble wrap and newspapers to pack pottery items for safe transit. Do not place one pottery item in the other as it may cause breakage. And when you pack these pottery items in boxes create a cushion around to ensure safe transit.
Final Thought!
If packing fragile items for safe transit seems nerve-wrenching, hiring professional moving & packaging services is the best option. Call us on 0433 541 997 to discuss your requirements.
Trackback from your site.