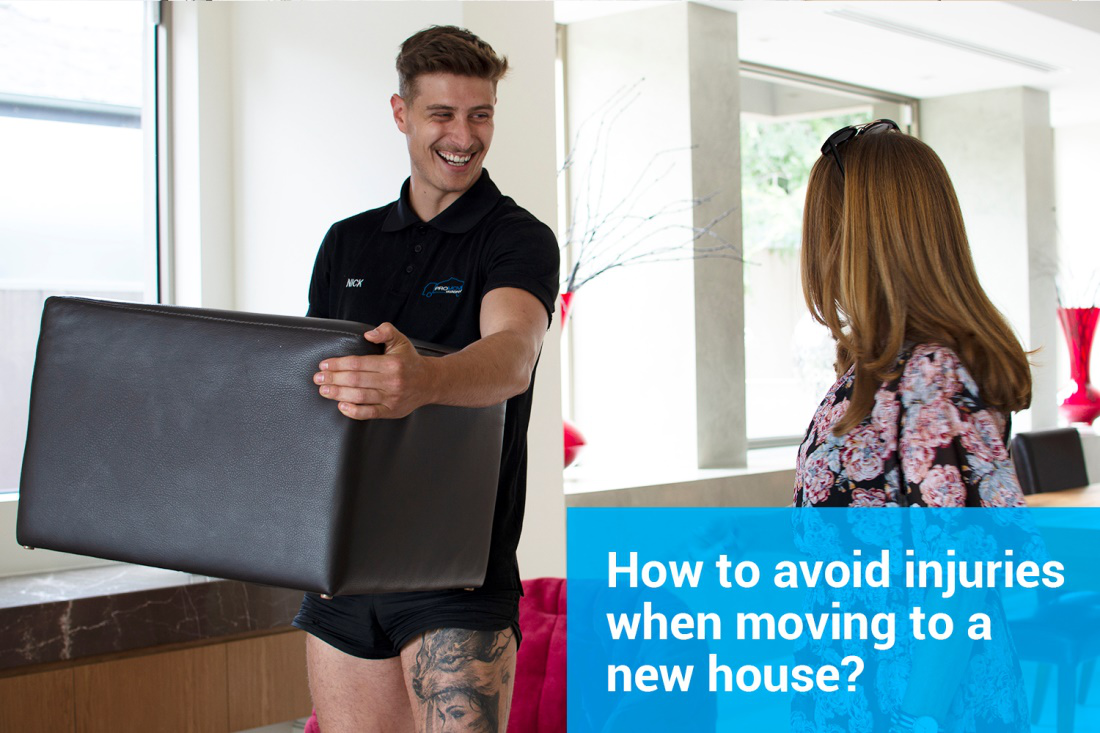 How to avoid injuries when moving to a new house?
Moving to a new house is an extremely tiring and stressful task. And, if you are doing it on your own it will be both physically and mentally challenging. Packing and unpacking furniture and boxes is emotionally difficult & physically strenuous too if you do not know what you are doing. Your body can undergo a lot of stress with minor and more severe injuries a possibility. And even if you're hiring a moving company, you need to make sure that your home is safety-proofed. 
In order to assist you during your transition to a new home, we have put together a list of common moving injuries and how to avoid them. All it takes is a little pre-planning, some protective equipment, and some common sense.  
Tips to Avoid Injury & safe moving: 
Prepare for the lift:  Muscle cramps and sprains are the most common injuries that result when you try to lift or move heavy boxes. You can easily avoid these if you stretch your body before you begin to lift and move. Also, a correct posture can also help you avoid the injury. Bend your knees and keep your back upright and straight all times. 
Box weights: When you are packing things in boxes make sure it doesn't weigh more than 50 pounds. Try and lift to check if you can carry it comfortably without stressing your back and arms. The best way to lift a box without injuring your back is to never bend over to pick up an item. Instead, squat down and lift with your entire lower body. 
Rent proper equipment: Rent equipment than can help you lift heavy and bigger items that will save you from carrying them too far. 
Wear multi-layered: Sharp objects can cause cuts or scrapes when you move them or lift. Multi-layered clothing can save you from all this. Try to cover up as much of your skin as possible. 
Wear heavy-duty work boots to avoid sprained ankles: One wrong step, leg twist, or misplacement of a foot will leave you with a sprained ankle. Wearing heavy-duty work boots with proper ankle support can help avoid these injuries. 
Prepare the surroundings: Make sure the passage you walkthrough when you shift boxes is clear of all the clutter. Keep all the rugs, doormats, carpets, shoes, doorstops away. Tripping on one of these can cause serious injury and you may land up in the emergency room.
Protect your furniture: Use layers of packaging material like bubble wraps and padding sheets to safeguard your valuable furniture.
Be prepared for emergencies: Even if you're extremely careful, accidents can happen. Keep an emergency first aid kit handy for any kind of emergency. Make sure everyone in the house has access to a telephone or knows where the phone is just in case if there is an emergency.  
Hire a team of experts: Hiring a team of professional movers or a furniture moving company is also worth considering.  
If moving seems stressful, consider hiring a reliable moving service in your area. Many domestic removalists & relocation moving services have cost-effective options that allow their employees to do much of the heavy lifting for you. They have the expertise and all sorts of professional protective equipment to pack your household items safely and securely in much less time than you can imagine.
Trackback from your site.