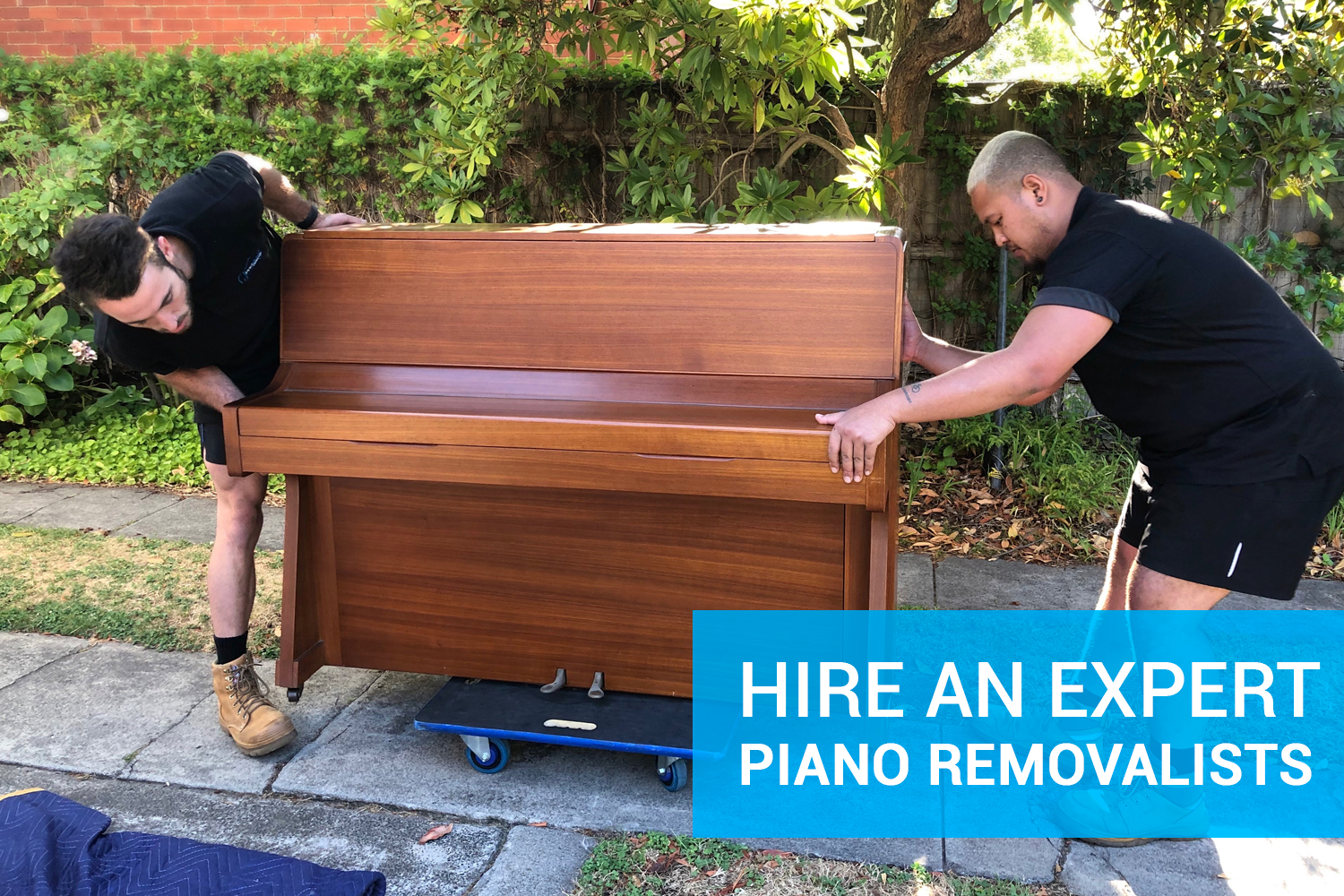 Hire an Expert Piano Removalists & Avoid Risks of Wrecking Your Back
Are you thinking of moving a piano on your own? NO, please don't take the risk of moving your piano. Maybe you don't realise the fact that there are piano movers available, who specialise in the transportation and storage of pianos.
You may ask here that why do you need an expert piano removalist for the job? Well, first, a piano is a delicate instrument and not something you want to take risks with. There are 1000s of moving parts, 100s of strings and many other things that can be damaged and require a repair later. Secondly, it's too heavy (1500 pounds appx) for amateur people to move.
Moving a piano is no easy feat, but trusting this major job to a professional piano removalist company, you can rest easy. Knowing the fact that the piano is one of the most valuable items in your house, ProMove Transport will transport it with the care it deserves.
For an item as complicated, fragile and valuable as a Piano, it's best to leave it to the professionals. Here's why you must hire a professional piano removalist :
Pianos are heavy and awkwardly shaped:
They are heavy; they are delicate, they are expensive, probably the most prized possession in your house, they are awkward in shape (in terms of moving through doorways, passages & stairs). Handling it from the house to the truck is not easy, et all.
Professional Piano movers have the right equipment:
Equipment and materials like:
heavy-duty straps,
dolly,
dolly straps,
ramp,
weightlifting straps, packing & packaging material and all.
These professional movers have furniture dolly that can support the weight of the piano. Heavy-duty straps can secure the piano to the dolly and in the moving truck.
They know how to protect the keyboard:
Piano keys are delicate and need protection. The piano removal agencies are aware of all the delicate parts of the piano and know how to protect them during the transit. They close and lock the keyboard lid to prevent it from opening during the move. It's then wrapped in heavy-duty packing material and moved.
Wrapping up the Piano:
Extremely important! The professionals use blankets or padding to wrap the piano. Especially the corners are protected, because they may get damaged while moving through the doorway or a lobby. So, it is secured with blankets and packing tape.
Lifting the piano:
As we mentioned earlier that a piano is heavy as well as delicate; it needs expert handling. And, if it isn't handled correctly in a move, you will incur a high repairing cost.
ProMove Piano Removalists understand pianos:
The expert piano removalists at ProMove Transport understand pianos and have experience moving them, from the safest way to lift, through stairs, through doorways and get it out the door. They also have the expertise to properly disassemble a grand piano and transport it without causing any damage to the piano as well as the surroundings.
They Offer storage service:
Not all places you move into can accommodate a piano, immediately. If for any reason, you need a temporary space to keep your piano, ProMove has an excellent storage solution for you.
Every piano move is different, and it largely depends on the size of the piano, piano type, and where you are moving to and from. The best advice you'll ever get about piano removal is to call a professional piano mover and let them do the heavy lifting.
Trackback from your site.