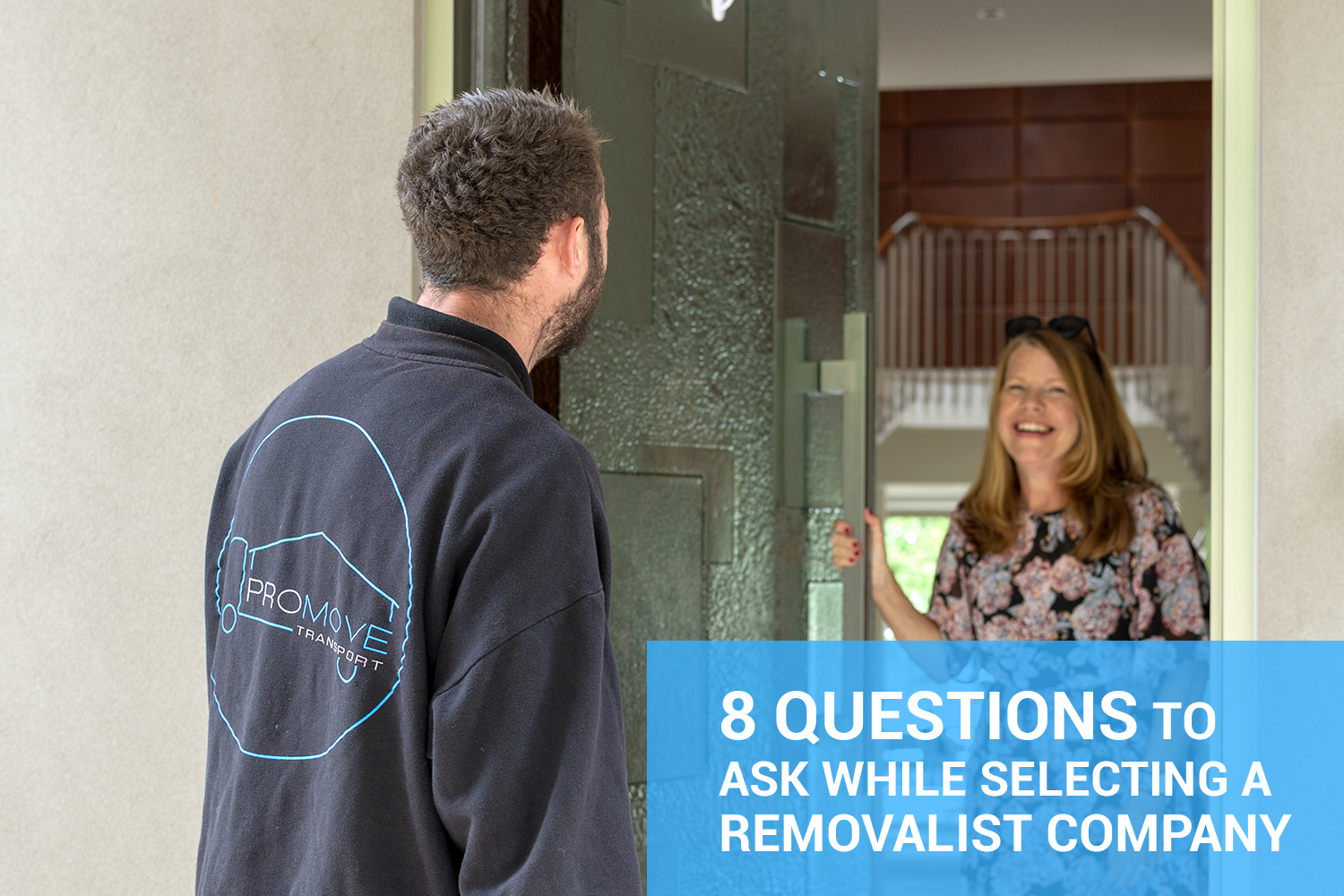 8 Key Questions You Should Ask Your Removalist Company
Moving to a new location? Moving to a new location can sure disrupt your life! For any family this can be a hectic time, not only physically, but mentally too. To have a smooth transition from your current home to the new one, don't wait until the last minute. Remember that moving can be one of the biggest household tasks and it can be extremely overwhelming if you don't organize your stuff and set a plan. The first thing in your plan should be to finalize a removalist.
If you have a lot of luggage and heavy furniture that needs expert handling, then it might be better to hire a professional removalist company to make the stressful task of moving easier. You could find various companies online that have a lot more experience in moving than you do and they can help you with moving in a smoother, more efficient way. Their expertise will make moving day a breeze, and you should feel confident in their skills and experience.
In the process of selecting the best removalist company, you might get tempted by a removalist quoting a low rate. But cost-cutting here can cost you more in the end. Their lack of experience and poor handling can damage your items. It's better to get a quote from various removalists and when you consider a company doesn't make your decision based on the price alone.
But then, how do you choose one? Well, start by asking your removalist service some questions to know what they can offer and how they will handle your luggage and furniture. Here's a list of all the important questions that matter while selecting a removalist company.
How will they move to? What mode of transport will they use to transfer your luggage and furniture? If they are using a truck then how will they securely deck up boxes or if they are using a container then how can they ensure your items are safe.
Are employees or hired contractors? Some removalists give the contact to a third-party vendor which might not have skilled & professional labour. Whereas in the case of employees, they are more likely to care about the reputation of the business they are working for.
What's included in the quote? Enquire if there are any hidden costs involved or any additional costs that are not included in the quote.
How much experience do they have? The longer they have been in this business, the more experienced they are. And they have the expertise to handle heavy as well as fragile items.
How do they handle fragile & valuable items? What materials do they use to pack fragile and valuable items to make sure they do not get damaged in the transit.
Are there any testimonials & references you can rely on? Testimonials & reviews are important. You will get to know what experience people had while dealing with them.
What other services do they offer? Relocating to a new place also means packing and un-packing loads and loads of boxes. Apart from packing and un-packing many removalists also offer house cleaning services, valet and pet transportation, short and long-term storage, etc.
Do they provide insurance? If you are moving to a distant location, you need to make sure that your belongings are safe during transit. And that the company should pay to cover your items if damaged. Transit insurance from the company will be perfect to cover all the risks involved.
Tags: Cheap House Movers Melbourne, Domestic Removalists Melbourne, Furniture Moving Companies Melbourne, House Movers Melbourne, Local Removalist Melbourne, Moving Services Melbourne, Professional Movers Melbourne, Relocation Moving Services Melbourne, Removal Company Melbourne, Removalists Melbourne CBD
Trackback from your site.