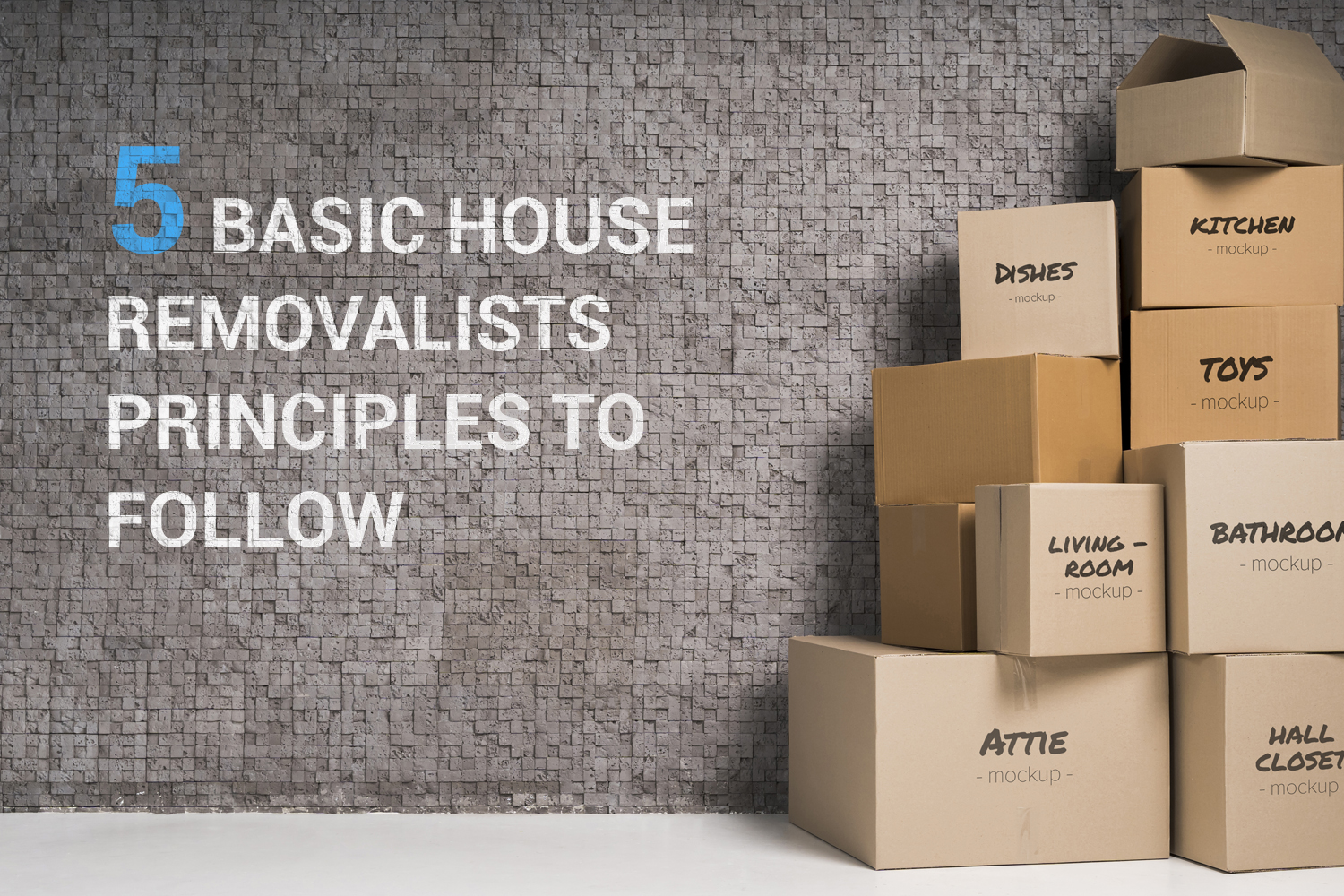 5 Basic House Removalists Principles to Follow
So, you are moving to a new location and are looking for a trusted removalist in Melbourne! You have hundreds of essential items at your place, large and small that you want to move. At ProMove Transport, we understand the importance of safe transfer of your belongings. We know new purchases cannot exchange the emotional value attached to one's belongings. Whatever the reason for your move, it's always crucial that you seek professional removalist services. Doing the tasks on your own can be an exhaustive and risky affair. Moving a house requires expertise, experience, and knowledge, which you don't have. Chance are that you might end up with some injury, damaged furniture, broken items, etc. Apart from the damage, loading and unloading may seem a tough and dubious task. It's a challenging, error-prone, nerve-racking process that takes up most of your pre-move energy and time. The procedure is painstaking in several ways, particularly if you possess so much to move. So, there are very compelling reasons why you should opt for professional removal companies to carry out the removal job for you.
Here are some basic house removalists principles to follow
Carefully packing your belongings is the most important thing. And, the most important things that need utmost care are documents, clothes, and glassware. Keeping essential papers in an envelope or folder is sensible so that you will not leave something behind. Clothes can be a lot trickier to pack. You need to wash them and bundle them inside reliable luggage. Please make use of bubble wrap to pack glassware and keep them in boxes that are clearly labelled as delicate or fragile. Pack your items safely and efficiently (and on time), so that they arrive at your new home in one piece and without any troubles along the way.
Principle 1:
Pack what you need Go through all your belongings, including furniture, utensils, and all. Set aside all the useful items that are in good condition, and you will need them on a day-to-day basis. Keep items to which you are emotionally attached and your valuable & memorable possessions. These are the things that you need to pack and get rid of all the things that ae left. You can donate them or sell them if they are in good condition before the big day. This way, you'll have fewer items to pack and will save time, effort, money, and nerves on your move. Timing can play an essential role in moving house, and planning your move ahead of schedule will help you stay organised.
Principle 2:
Create a packing list After you have decluttered all your belongings and left with few items that you need, it's time to make a list, if possible, a detailed one. Inventory your home room by room, noting down all the vital information about every single item you intend to bring along. It's a good idea to use a spreadsheet on your computer to keep all this information well organized and easy to edit and print out as needed. Your moving inventory will help you sort out and organize your items for packing and will double as a comprehensive packing list. And having a detailed packing list is one of the essential rules of packing for a move.
Principle 3:
Provide Adequate Packing supplies When you know how many and what all items you are moving, you will get a clear idea of the packing supplies you need to pack those items safely. The packing supplies may include moving boxes, moving blankets, packing paper, bubble wrap, plastic wrap, packing tape, etc. Start well in advance so that you can take advantage of some practical ways to cut down on your expenses for moving supplies (find discounts and deals, get free moving boxes from local retail stores, ask friends for used packing supplies they don't need, etc.). It is also a good idea to purchase some more packing materials than you think you'll need. So, make sure you have some extras so that you won't need to interrupt the packing process with trips to the nearest office supply outlet or home improvement store or buy packing materials from your movers at higher prices on moving day.
Principle 4:
Have a packing plan and system in place Randomly packing anything, won't help you much. Instead, it'll leave you confused. So, it is better to pack in a systematic and organised manner. It will certainly speed up the process and let you maximise the space in moving boxes. You can either start packing room by room, or by packing rarely used items and out-of-season items first as you're not likely to need any of them before moving day.
Principle 5:
Label everything For all that it may seem like a waste of time, labelling is a great time-saver (and nerve-saver as well) during a house move. It will bring order to the packing chaos and will help you find what you need quickly and efficiently when unpacking (a big bonus when you're physically and emotionally drained after the relocation). So, as you pack a carton, list out the content on the side of the box, so that you can easily see & read it. Indicate your name and the room to which each specific box should be delivered at your new home and write any necessary handling instructions (FRAGILE, HANDLE WITH CARE, etc.) with a permanent marker on at least three sides of the box. It is a good idea to number and colour code the cartons as well (needless to say, the rooms in your new home should be colour marked accordingly, so that the movers can bring the boxes to the proper rooms quickly). Whether you learn to pack like a pro or hire professional removalists to help you ensure the safety of your belongings, proper packing will guarantee your smooth and successful moving experience.

Trackback from your site.